Classic meets contemporary with Nokia 225 4G. There's a world of perks that come with 4G, like clearer call quality, social media and multiplayer gaming. The premium performance keymat and dedicated function keys make typing and navigating feel even more precise – and the glossy hard-coated colors deliver a high-end finish. Add to this the curved back, easy-grip edge, long-lasting battery life and durability, and Nokia 225 4G really is the full package. You've even got essentials like Facebook, Snake, try-and-buy games and a built-in camera to give your downtime an upgrade.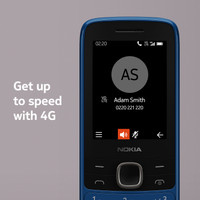 A 4G Phone
With the support of 4G, you can ensure that you get to enjoy clear call quality, social media, and multiplayer gaming with this phone.
Premium Design
Featuring a curved back, a high-performance keymat, and a premium finish, this phone's design will catch your eye.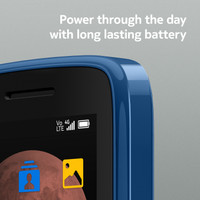 Long-lasting Battery
Featuring an 1150 mAh battery, this phone will be up and running for a long time.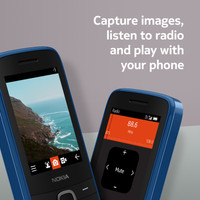 Lots to Do
This phone lets you do much more than just having clear conversations! You can try the built-in camera, listen to the radio, or beat your own game scores.